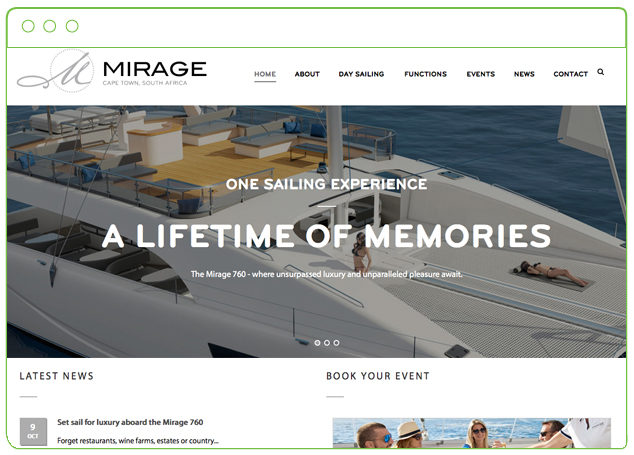 Your business website probably cost you a lot of money to put in place, and in return it should provide a return on this investment by earning you income!  Here are some tips on making your site work harder.
Firstly, showcase what you have to offer by using large photos. Research has shown that a website only has 3 seconds to convince a visitor to buy, in your case book. If your site does not impress them in this time, they will move on. Utilise videos that translate emotions and the unique experiences only found at your venue.
It is also important to check with your web designer that your images are compressed so that they will load fast. If you have a slow-loading site it will not only lose the interest of potential customers, but it can also influence your rankings in search engines as Google picks up on site speed and uses that in one of their algorithms.
Secondly, ask yourself if it is easy for a visitor on your site to quickly find information about your activities and facilities?  Make it simple for a potential customer to get that information and even more-so for them to book directly while they are interested.
Try to avoid confusing drop-down menus, sub-menus and unrecognisable terms. Stick with what your visitors know – where they are used to certain terms on certain sites, rather use those.
Another idea would be to limit your use background music, animation or videos that start immediately when your site is opened. Pop-up advertisements can also distract from your message.
Finally, and most importantly, make sure that your Book Online buttons are clear and easy to find. Remember this is where your website will make you money.  If you go through all the trouble of presenting your activities in a great light you need to convert this into bookings!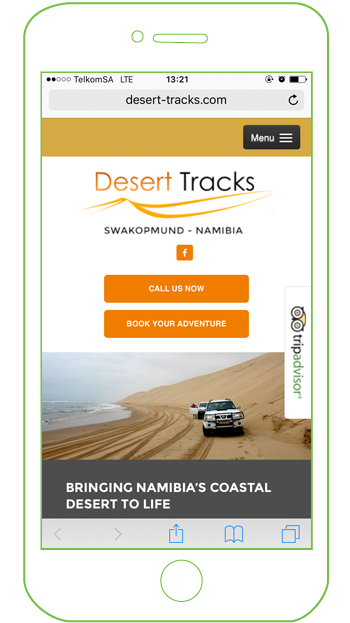 You should consider coupling this with other calls to action – are your contact details clear and easy to find?  Can visitors to your site just click on a link to send an e-mail to you?  If it is a mobile site, can they click on a number to call you directly?  Make sure you have contact information on each of your pages, and not just hidden away in a tab.
Note: Make sure your website is responsive – meaning visible and easy to navigate on all mobile devices, i.e. smartphones and tablets. Google now gives preference to website's that are responsive and will push these for higher rankings, this is as cellphones and tablets are the first point of access to the internet for a large number of users.