All-in-one business management solution.
Easy-to-use online booking software for tours and activities.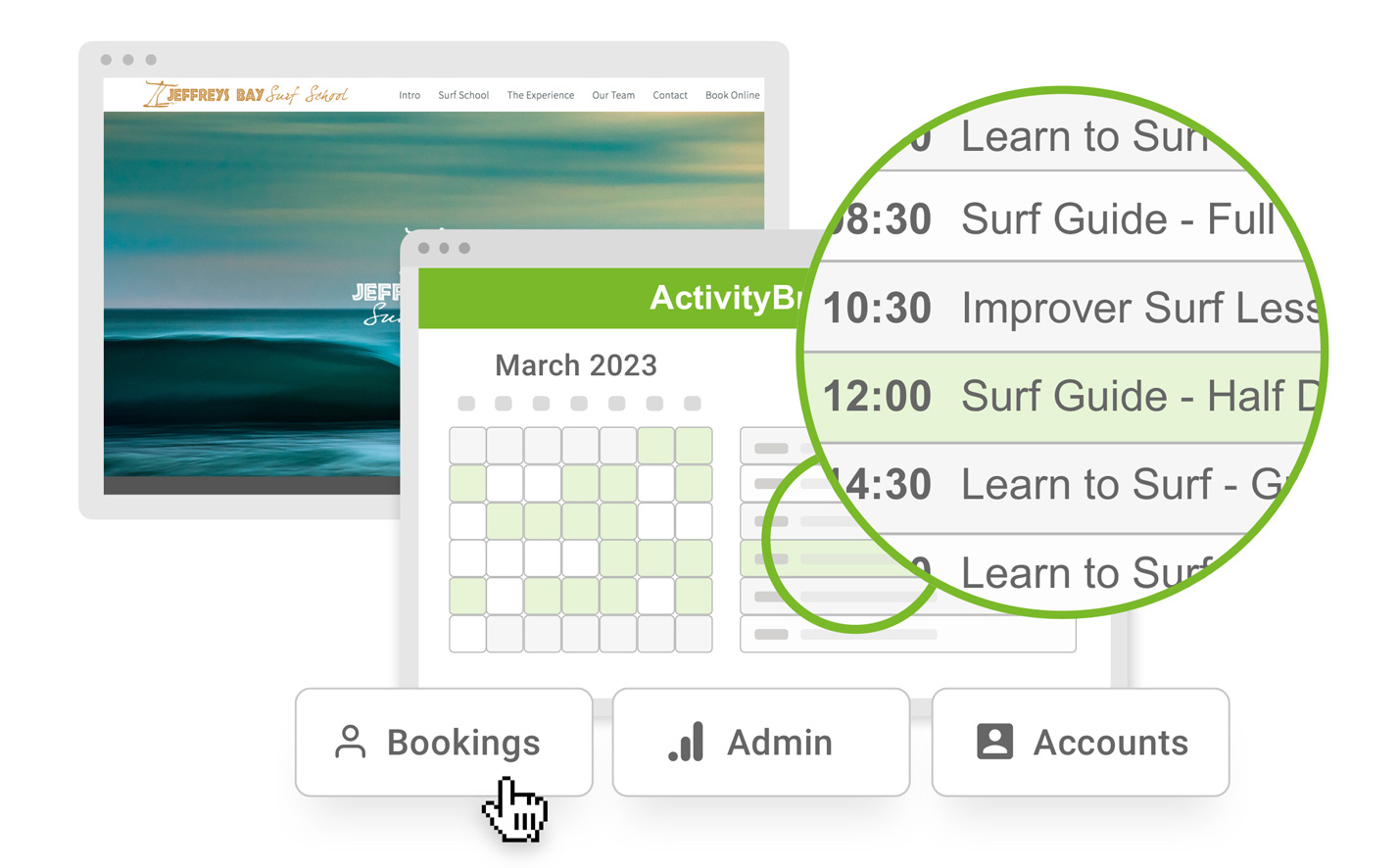 Keep track of bookings, admin and accounts.
Easily add, edit or delete bookings and client info and keep track of your availability at all times. Using ActivityBridge means you will never be overbooked again.
Commission-free bookings from your own website.
Simply add a booking button to your website to link to your ActivityBridge booking engine. Visitors to your site can view your activities, tours and events, check your rates, and select a payment option.
Use the Promo Code feature to create limited period offers, or one-time discounts, for repeat clients or preferred agents.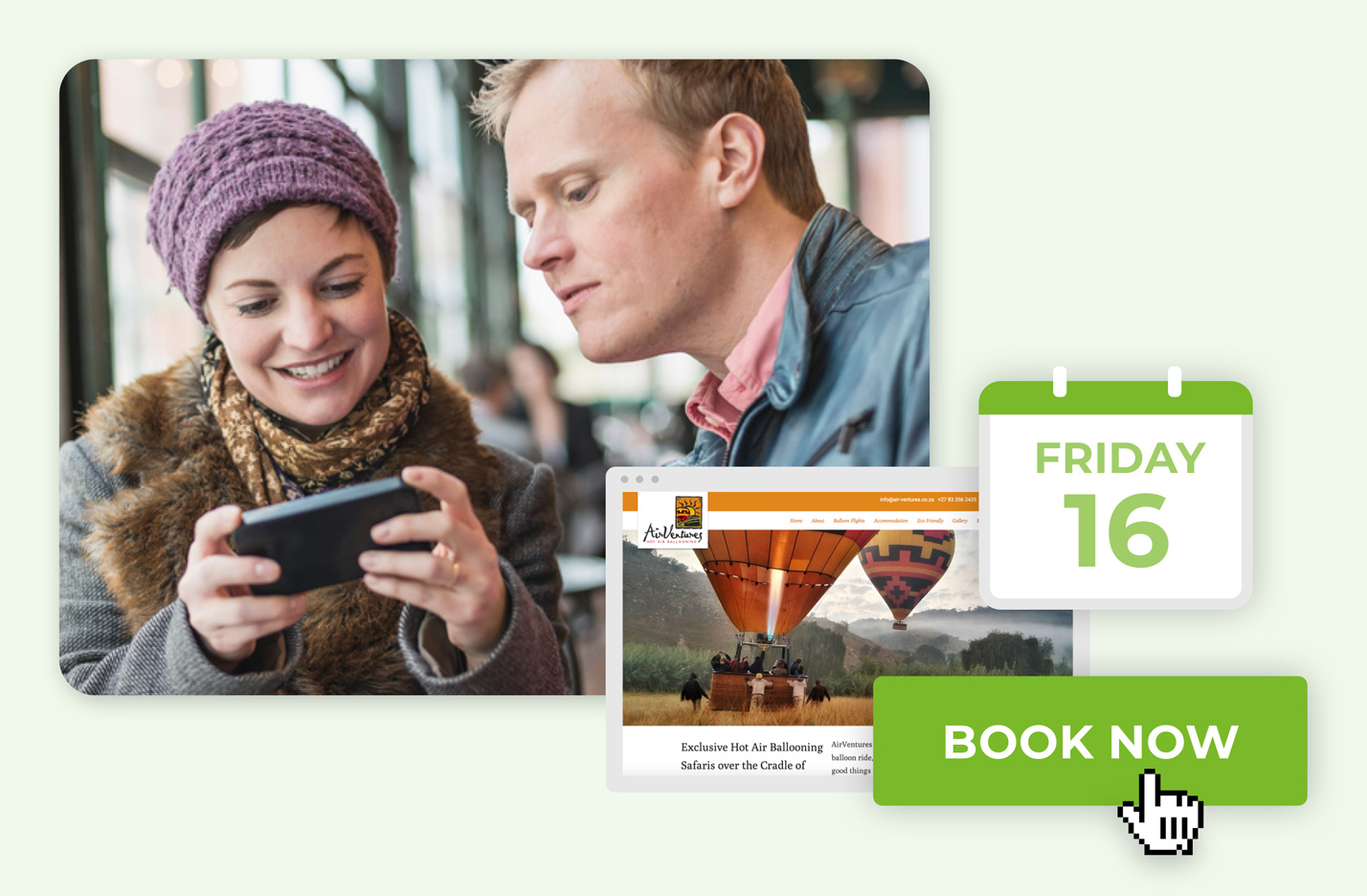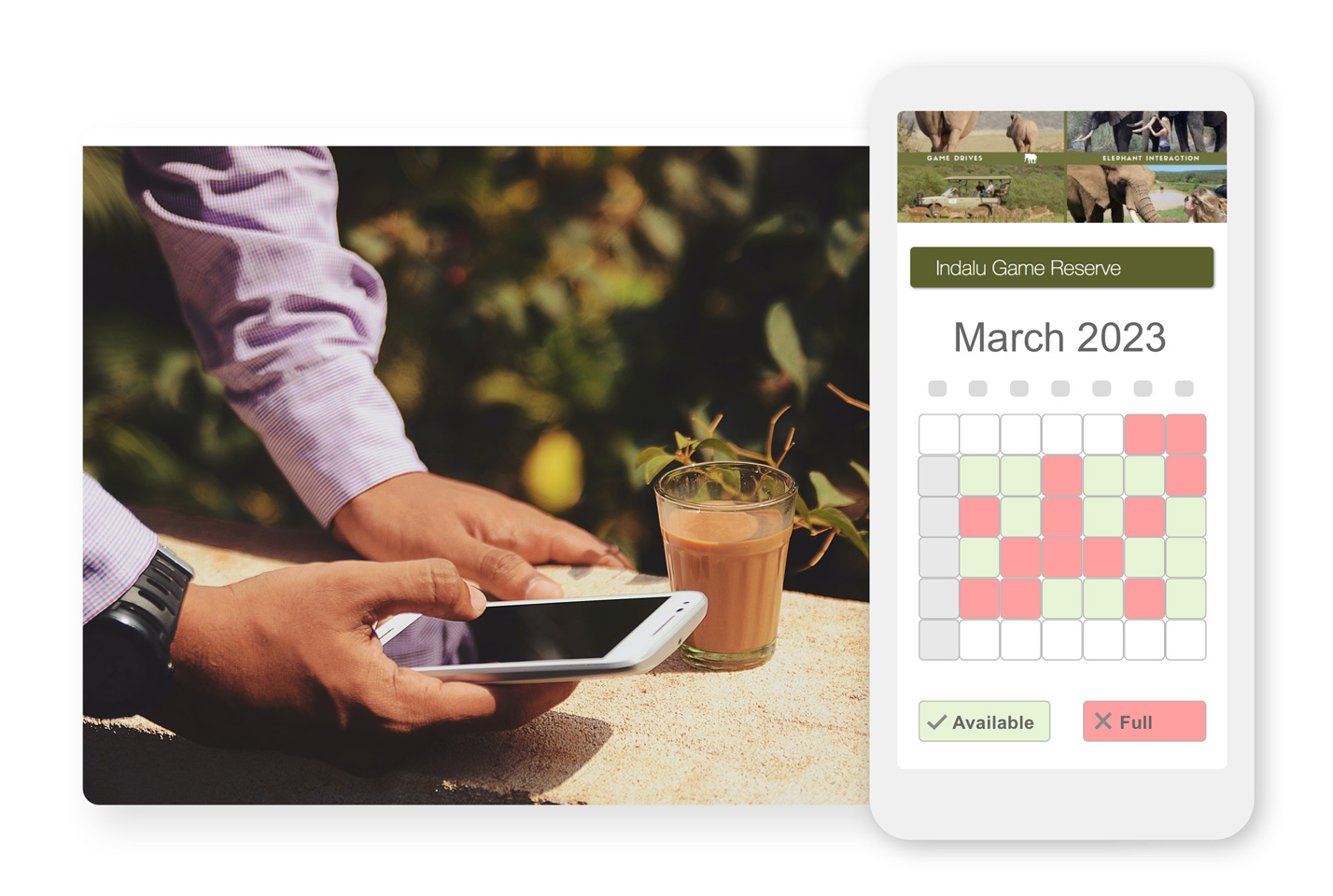 Realtime Availability Across the Web.
Reduce time spent going back-and-forth with clients via email or by phone. Confirmed bookings show on your calendar in real-time no matter when or where in the world they were made.
Use our cloud-based software to stay on top of your business from wherever you are.
Online payments made easy.
Start accepting safe, secure and PCI (Personal Card Information) compliant online payments.
Our in-house payment system PayBridge can be used for all online and offline card payments. You won't need a card machine and you don't need your own merchant account from the bank.
Join up for a flat fee of R160 and 3.5% bank charges on transactions.
(all charges excl. VAT)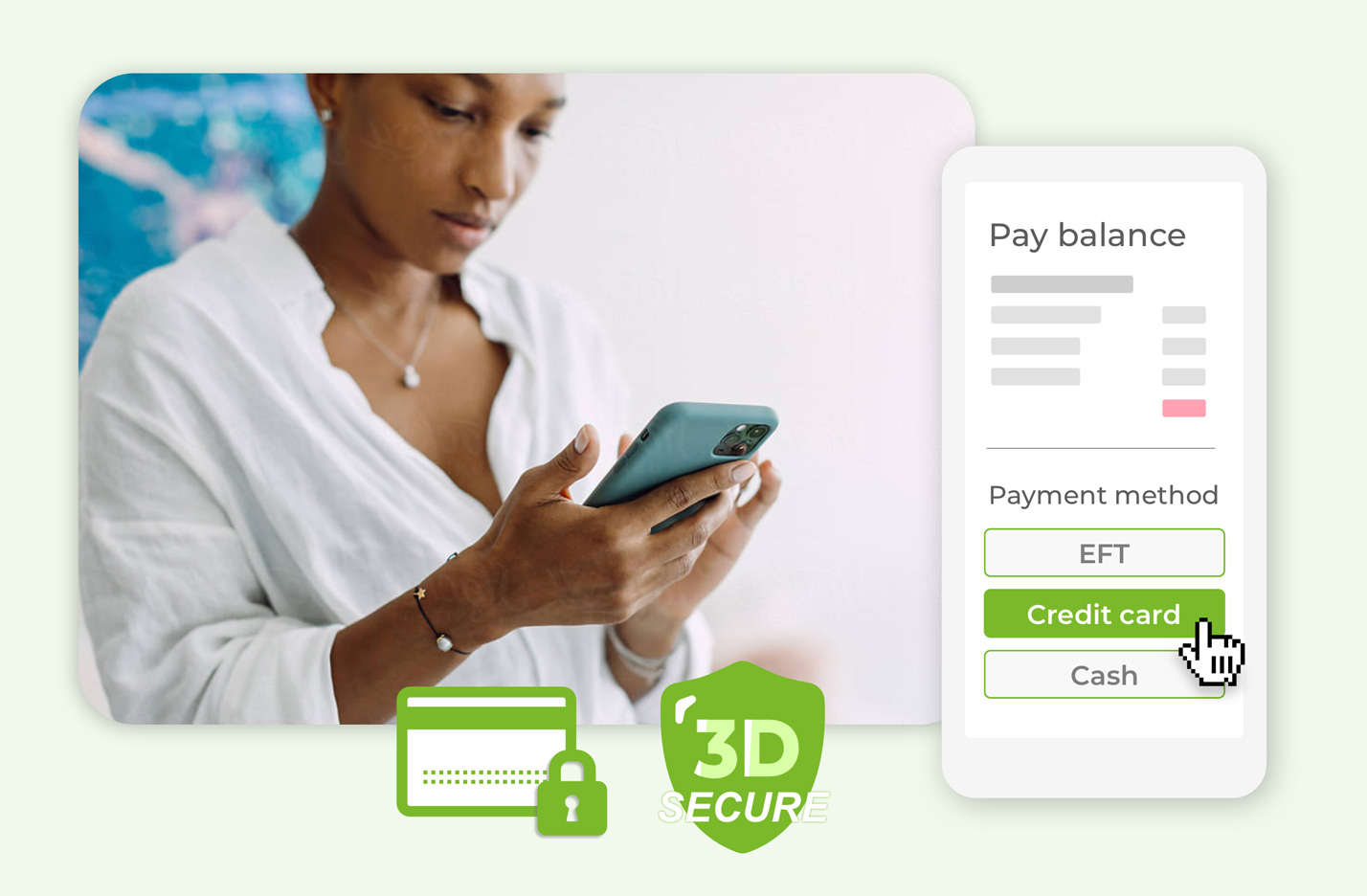 Try ActivityBridge today.
Let our friendly team talk you through how we can help your business grow.
Call +27 (0)87 943 6035 or click the button to email us.